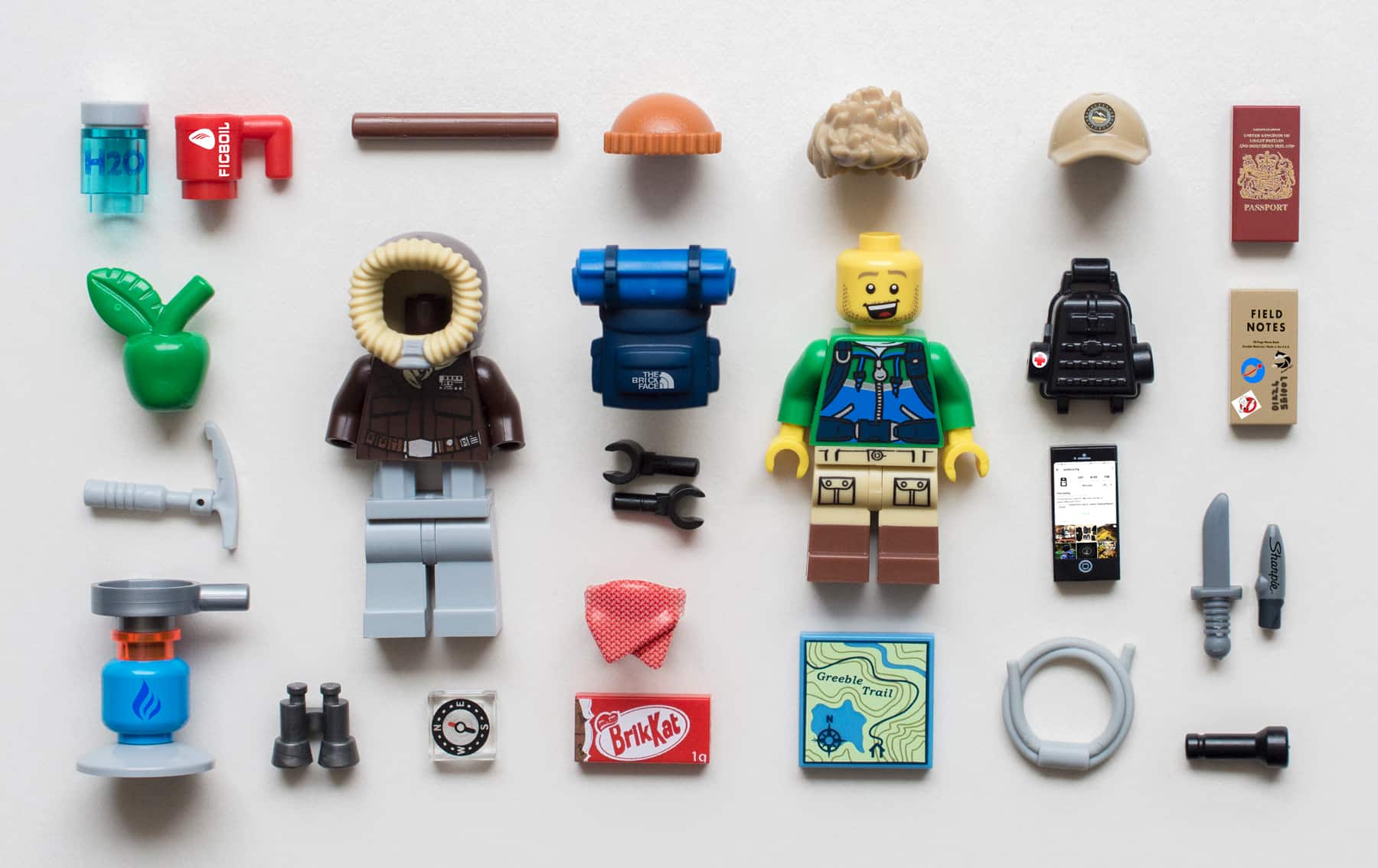 I reached out to Pack Config Supporter Unit member, Robert Philips, to put together this awesome collaboration loadout project. For anyone who hasn't discover @robp787 yet, get over there right away and follow his feed.
He's producing some stunning and inspiring Lego focused creations. I'm particularly a fan of his new "loadout" series and so I got in touch with him about creating a Pack Config Lego Loadout. As he was already a fan of the blog it was a great match and I love what he created.
Rather than let this piece stay static with a link to "Lego" I thought I'd take the opportunity to include some recommended pieces, that I either know as popular alternatives to this Lego gear, or have experience of using myself. Enjoy!
Hiking Stick (see your local trail for more details!)
Lego Hair
Passport
Apple
Gregory Stout Pack (because The North Face was just the obvious choice!) with roll mat
Map
Editor: Nothing helps our pack choices more than learning from others, so if you have a great loadout to share click the button below to get started…